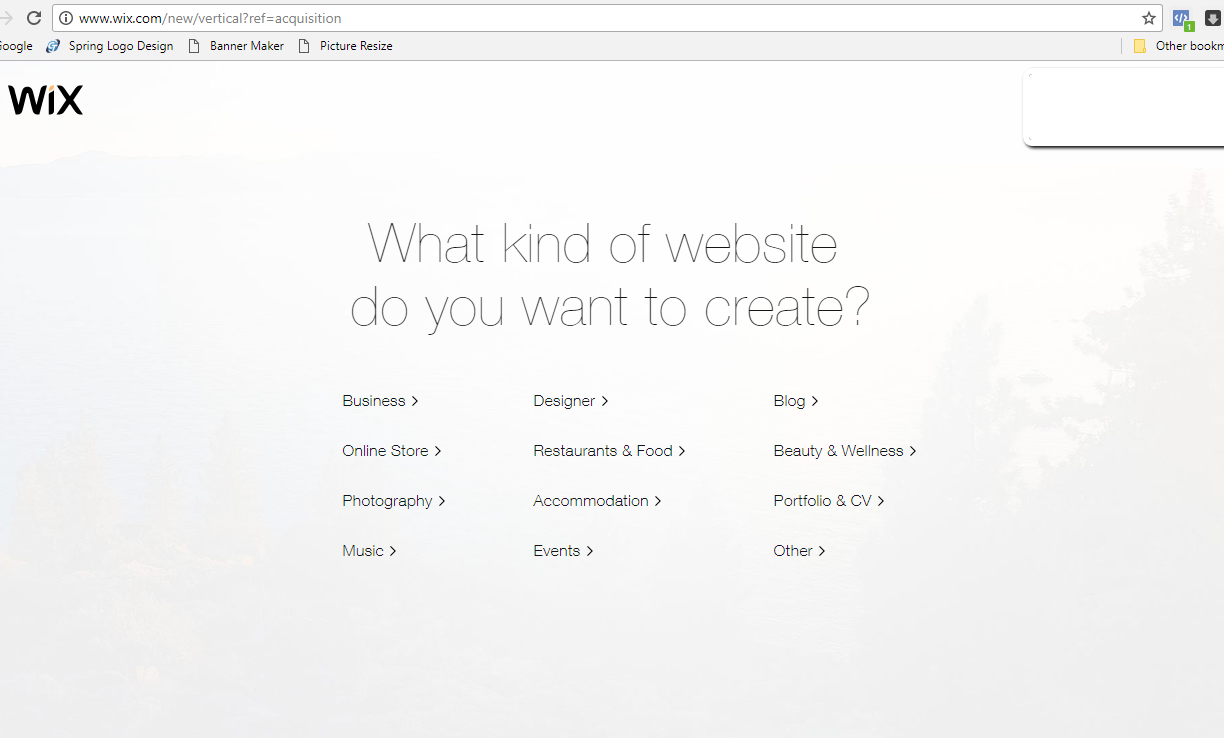 Time to start your own site.
Build Your Own Site
The landscape of the internet has been changing rapidly for the past few years. Things that could only be done by professionals ten years ago are now becoming more and more user friendly.
With an absolute zero budget, you can get a sales page to yourself! Having a site is now easier, and freer than ever before.
Wix.com is a free digital and web design tool that would allow you to make a page in seconds.
In this article, i will show you exactly how you can get your own page up, and how you can set it to sell a product almost immediately.
So, the first step shall begin.
Signing into the first page is relatively easy, all you have to do is access the site, and you will be prompted to sign into Wix with one of the relevant options available to you.
With this, you can now get started on your first free website.
Working on your first site.
Wix features a fair amount of themes, example sites, and customization options, everything is available for you to makes use of in your first website even if you have zero technical knowledge. You don't even need to read the guide in order to use the site builder software that is provided to you in your account.
Please do note that your site will be hosted off of Wix itself, with no need for you to purchase any additional hosting services.
Now lets get started building an actual site for yourself.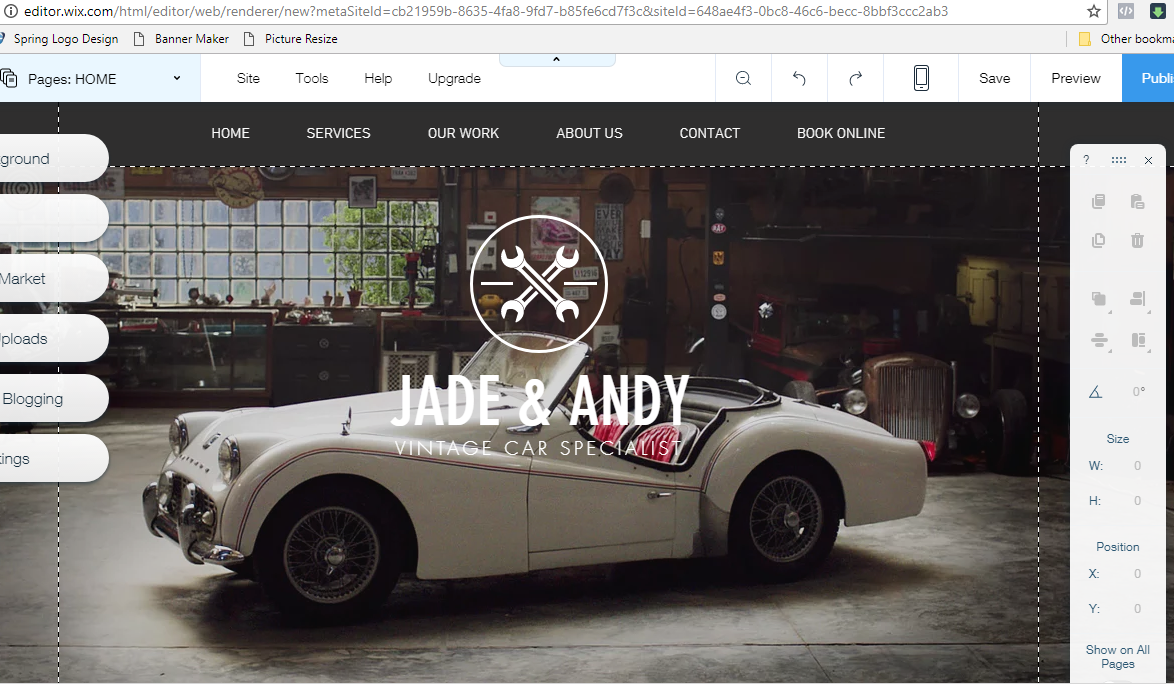 1.) Selecting a template
Once you are ready to dive into making your site happen for you, you can start by selecting from one of their many intricately designed templates.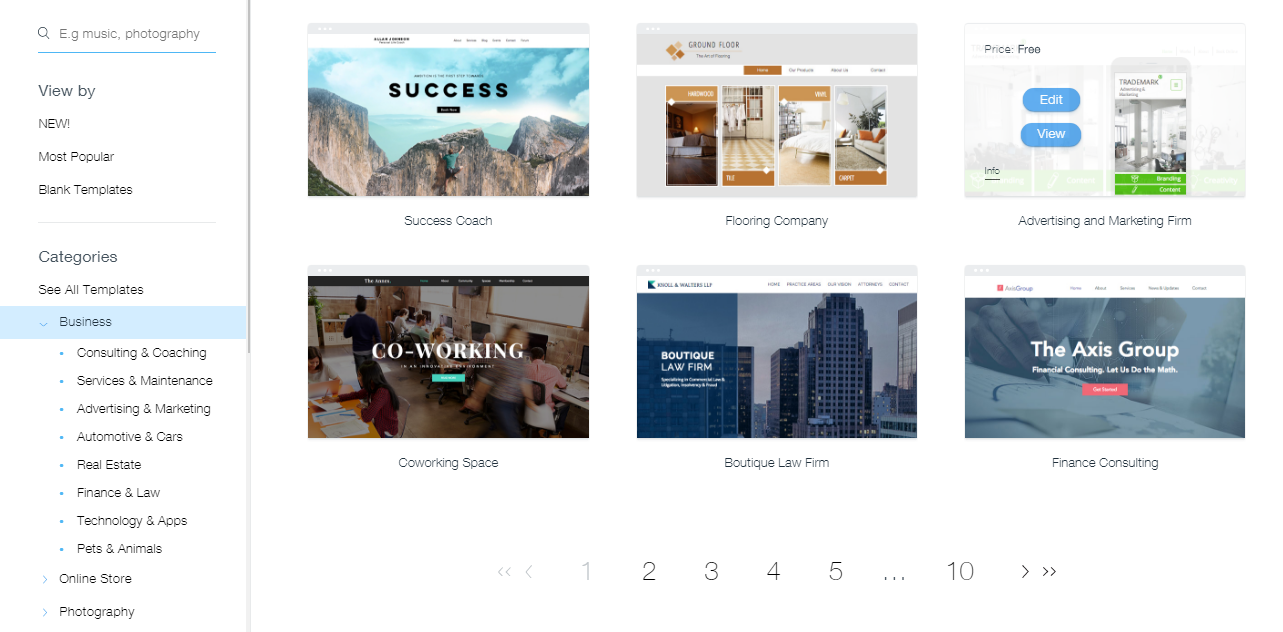 Once you have your template selected, you can now add and change the various elements on your page to suit your design.
Here, we will make a basic one page example of a simple video sales page.
Here is what the end product could look like for you: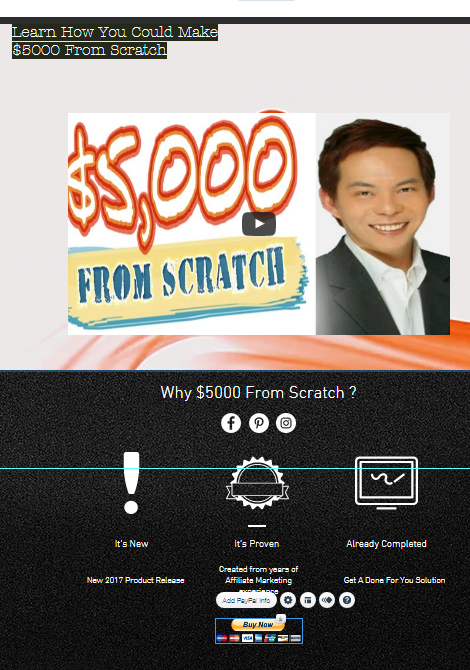 In this guide we will teach you how to change texts, images, and add a Youtube video.
Adding text
With all Wix related actions, everything starts off of the left column that would serve as the main menu, you can access everything from here and be able to make your first widget appear: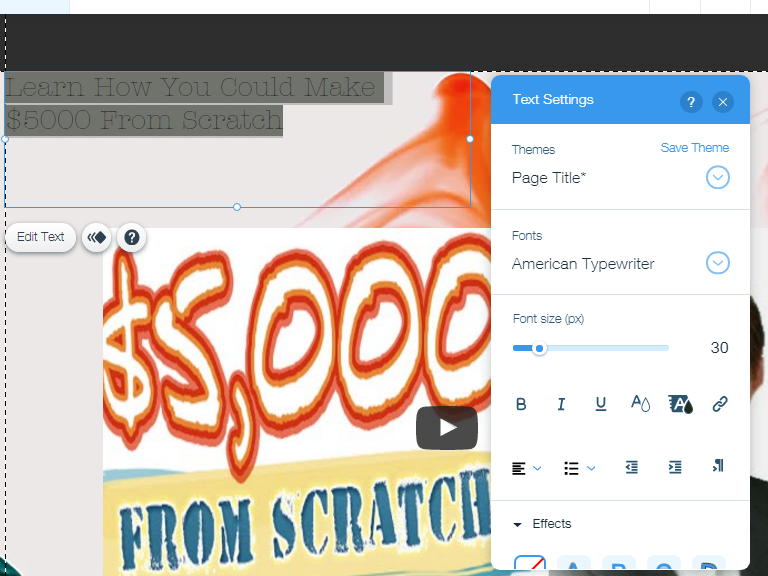 From here, all you have to do is to drag and drop the widget that you want onto the page, and then adjust the positioning and size of the widget.
Once you are done with your sizing you can edit the text involved in the widget.
Adding an image
Again, it's pretty straightforward, go to the left column and select the image menu in order to add an image: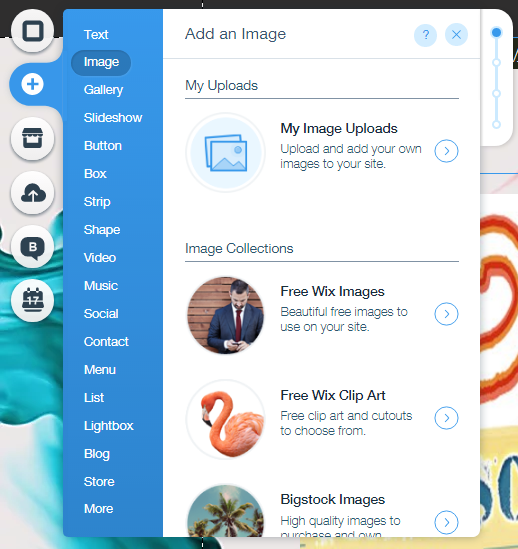 Once you have the image selected, you can now change the size of your images.
Adding a Youtube video
Youtube videos can also be easily added from the left column: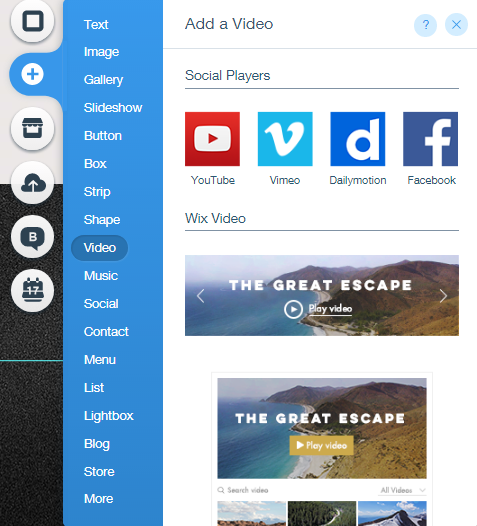 Once you have added one you can then resize the Youtube video as you please :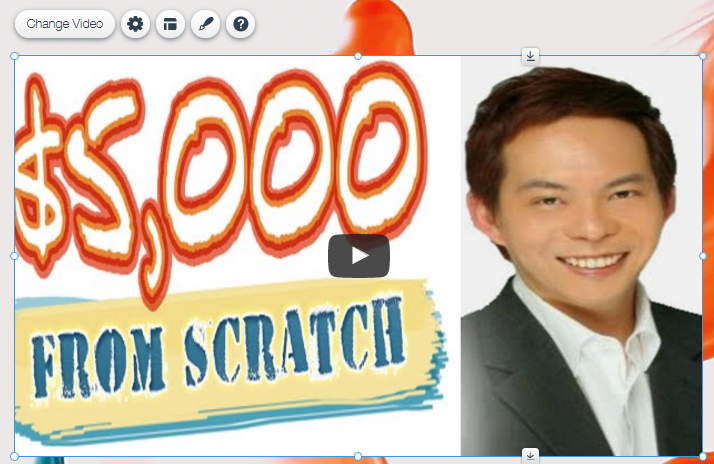 What's the catch?
Now you may be wondering, "If Wix is this good, why do traditional hosting companies and web design firms survive? Fortunately, for the other players present in the internet marketing servicees market there has not been a "Wixpocalypse" , or any sign of Wix taking over the market by storm due to a variety of factors.
Price
Simply put, be prepared to pay more for your website to be hosted on Wix. In order to move off of their free plan onto paid plans, you will have to make a significantly larger payment to Wix instead of a comparable host with significantly lower pricing: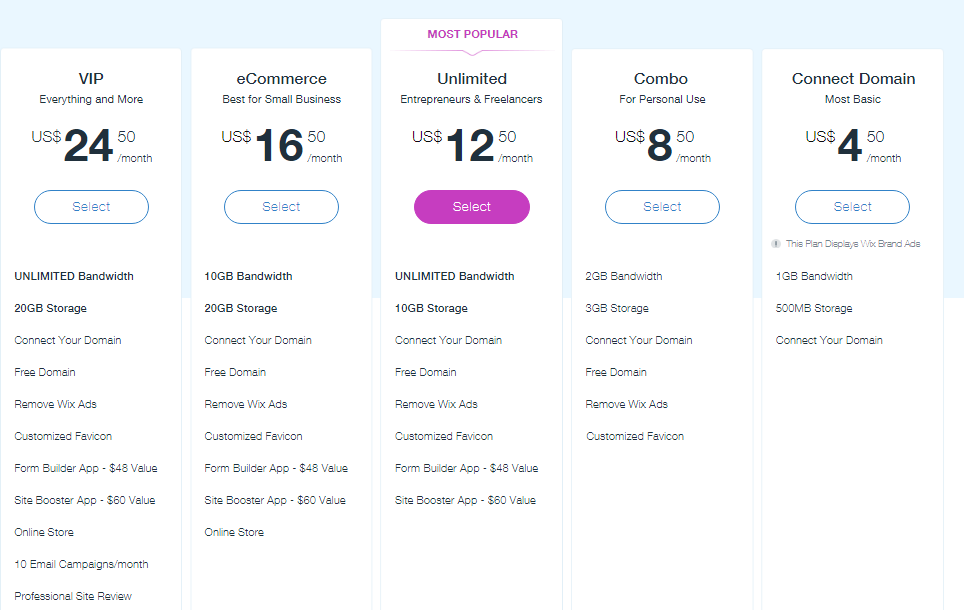 If you are a seasoned veteran of internet marketing, you can avoid most of the issues presented by Wix, especially it's pricing. Wix's combo plan costs almost 3 times as much as the basic plan offered by Bluehost, and is at least twice as expensive as the current plan offered by Hostgator.
Control
While Wix is very powerful, a few issues arise from using Wix. Wix does not allow you to fully control your website and does not allow you to move off of their CMS ( Content Management System) without taking a huge hit to your site design and functionality. If you decide to move to a different host all together in the future, you will not be able to keep your site looking and running as it does now as it would be A.) Very difficult to reverse engineer their code perfectly and B.) illegal to do so in the first place.
There are plenty of available options that you can use in order to have full access and control over your site, without the fear of having your site damaged by a sudden change of hosts, or by external attacks as you will always be able to have a backup ready.
Speed
Wix sites are very, very heavy. On a slower connection they may even fail to load at all. For many on the internet, the time that they spend waiting for the website would have a great influence on whether they would even bother looking at the website. No one wants to spend more than 10 seconds waiting for a website to load, and most users would rather close the tab and look for something else that captures their attention.
They also include many of their own ads on the page, this does make your page look significantly less professional, and this would be able make some of the sales that you should've gotten, go away.
I hope that this guide has been a good look into the basic functions of how you can get your website up and running at no cost on Wix, with that said, it does come with it's drawbacks.
If you would like a Done For You solution that could make you money without having these issues, you could consider using standard hosting and autoresponder services with our Complete Business Setup. With this, you get a faster, leaner site that you have full control over. You can get the best of both worlds and spend less on your hosting service, while getting a complete website that can generate commissions for you without any of the hassle of having to do it yourself.