Advertising on one of the largest Ad platforms on the internet.
Youtube is the largest video sharing platform on the internet right now, and is constantly ranked in the top 5 websites visited on the internet. With this incredible amount of traffic, Youtube is able to serve Ads to nearly any demographic, any race, language, or religion; at any location, and at any time. Even the most obscure niches can be reached and advertised to. If you can think it, you can Advertise to it with a few clicks on Adwords.
How can you get your Ad on Youtube?
Youtube runs its Ads through the Google Adwords platform, with the same platform being used for multiple forms of traffic at the same time. With Google Adwords you can deliver your Ad to any of the platforms controlled by Google.
You can Add text Ads to searches, banner and text Ads to their network of Advertisers, or video Ads to their Youtube Ads in seconds with Adwords. But for this article we are focusing on just Youtube Ads.
Youtube has two forms of Ads, video Ads, and search Ads.
Search Ads

When you search for a video, a sponsored post will appear at the top of your search results, this is very much self explanatory, but what you may not know is that you can use such Ads in a targeted manner.
The same applies to banner ads.
Video discovery Ads cover the same full range of Adwords targeting options, and you can see your statistics in the same page as any of your other Google backed Ads that you ma also be running at the same time.
In Video Ads.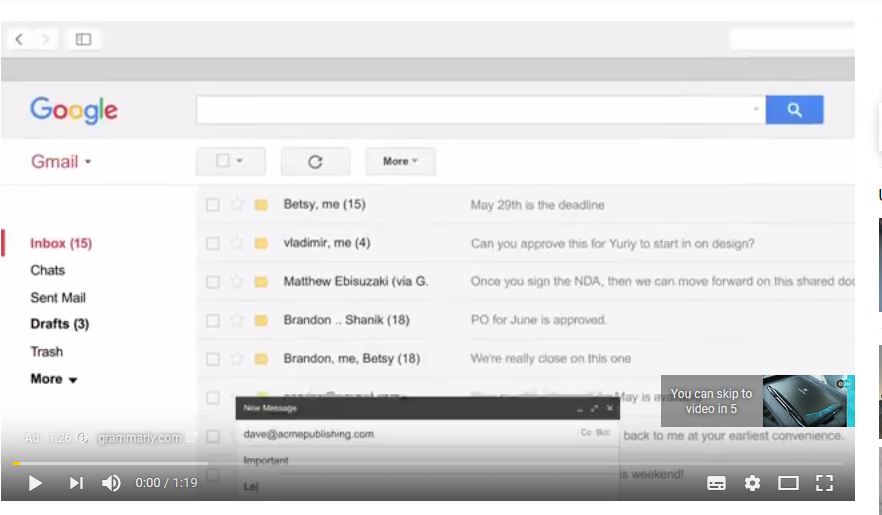 The second method is video Ads, these are Ads that are shown to the audience that you have chosen in the various Youtube videos that they may be watching.
In this category, you may have a few choices that you may use in order to promote your product or link.
You can consider having a 6 second Ad at the start of a video. These Ads are completely non skippable and are probably the most obtrusive and annoying Ad that you can have on a single Youtube video Ad.
The second option is an In Stream Ad, such Ads can be placed anywhere on the video, and can be skipped after five seconds of waiting. The benefit of using such Ads are the extended Ad length and the ability have the Ad placed in any point of the video.
In the next article, we will cover how you can get your first Youtube ad up. Stay tuned!