Facebook Fan Pages seem to be an in-thing right now as they can become standalone business or business profile for interacting on Facebook. However, do not underestimate the power of Facebook Groups. It is still one of the most powerful and effective tools that an internet business owner can use.
Do you know that there is one billion people using Facebook every single day! Facebook groups are closed-knitted community and they tend to discuss the topic in a more intimate and personal level compared to anywhere on the platforms.
The key for internet business owners is to build a highly engaged Facebook group and build the group around your brand or product.
Like any social media, the power can be abused and let's learn to use it in a positive and socially-responsible manner.
So how can you build Facebook group to help to increase your sales?
Building a Facebook group is as good as starting your own company. First, create an open public Facebook group. You'll need to have an IDENTITY for the Facebook group. What is the mission statement, the beliefs and values that the members are likely to share?
Like your targeted audience or ideal customer, your group member also poses traits of your targeted audience and potential customer.
Hence, you need to understand your targeted members in order to build Facebook group that can drive your internet business.
Here is a post for learning how to understand your targeted audience.
For example, using lifestyle pictures, motivation content and sharing relevant internet business tips to attract your group members for a Facebook group about your coaching services.
Using appropriate photos to create emotional hooks and value proposition and continue to post content on regular basis and always try to engage your members.
Tip: Images that you shared are likely to make or break the building of your group. This is why meme has becoming so trendy now. It can easily create a viral effect and attract people to your group.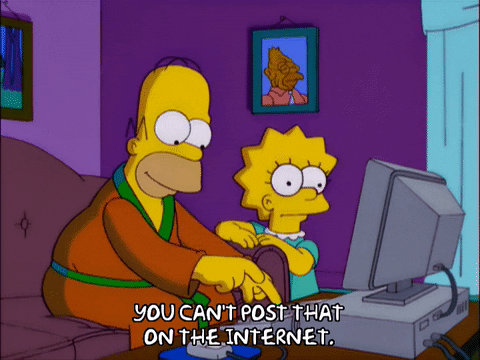 Now as this is a free public Facebook group, it is time to create a private Facebook group for your paid customers!
By now, your Facebook group members should already know your value of your group and by introducing a private Facebook group as a bonus or part of your product or service, it helps to increase the intrinsic value of your product and service.
Here's how you can do post it in your public group to announce the secret private closed Facebook group.
In a post, you shall introduce a 'private members group' where they discuss 'the most cutting edge, underground, and untested money-making and self-improvement methods'.
This group contains the best personnel sharing their secrets from all over the world!
Who WOULDN'T want to get involved in that? And the fact that the group is private and closed only makes it that much more interesting and enticing. The fact that they can't see what's happening inside the group without first becoming a member will make it much more intriguing for them and will make it much more inviting.
A smart internet business owner would then drop hints about the type of things that they discuss in there. They would bring it up regularly in other posts, and they would refer to the members as VIPs. The social pressure and incentive to sign up would be extremely strong.
From there, you will build a small and HIGHLY engaged audience of people that participate in discussion, help with the future direction of this private Facebook group, and are much more likely to buy from you in future.
The thing to recognize is that this method only works for a brand that has been built well from the ground up by owners that understand what they have and why people are interested in it.
So many businesses fail to find success with their Facebook groups because they don't have a proper 'value proposition'.
The worst thing that you can do as a business is to be completely generic. Everyone is completing for attention on Facebook so your posts need to be exciting so as to engage people or to get them excited.