If you are interested in Bing Ads as a method of traffic, this is the guide for you!
Here, we are going to analyse a real scenario that we had used in order to drive traffic to a site.
But, before we get straight into the ad, let me show you how you can use the keyword planner to find the keywords that would best suit your ad.

Keyword Planner
Using the keyword planner is rather easy, just look for the campaign that you would like to run the keywords with, and you can get started with your keyword selection
One thing you have to note, however, is that not all keywords are the same, and they will result in different costs and provide you with different levels of performance. You will need to choose the keywords that will be the most effective for the ad that you would like to promote.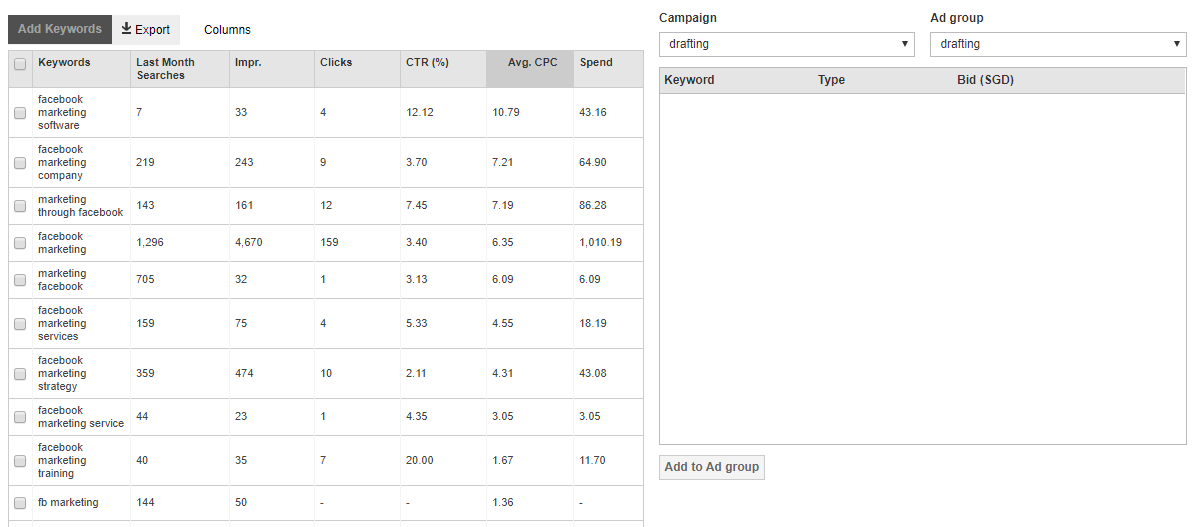 Seeing the campaign
Here, you can see the current campaigns that are running, and analyse their performance with the interactive graph in the center of the screen,

Even if you are not good with Bing Ads, you can still understand the simple graph made by your data. It will show you two line graphs against each other. Even with no experience you can do a basic analysis of your site performance over time. Here, you have a full control over your current running ads.
Under your ads section, you can see the selected ads that you are running for your squeeze page and their individual performance statistics. Once again, the graph can help you make sense of the data without you needing to mess about with a manual graph in Excel.

Analyse your data
Now that you have a basic understanding of how your Bing ads manager is supposed to work, you can now analyse the data that you get once you have an ad up and running.
CPC vs Clicks
One of the most important measurements is the cost per click vs the total number of clicks that you are getting on your ad, with this you can gauge your daily spending on ads, and select ads that can deliver a low cost per click with a volume that would be acceptable for you. By choosing the right keyword set you can reduce your costs without severely affecting the total volume of traffic into your site. By selecting the winning keywords, you can get the most effective ad out.
CTR
The click through rate of your ad is also important,, it is a good way to judge the effectiveness of the ad against the keywords selected for it. The click through rate is basically the total number of people who clicked on an ad against the total number of people who viewed the ad. A high CTR ad is a very high performing advertisement because the people who see it want to also see the offer that you have.
Now that you have a better idea of what you can do with Bing Ads, you can now run your own ads properly.